Nigeria's Leading Foam Manufacturer
Vitafoam, much more than mattress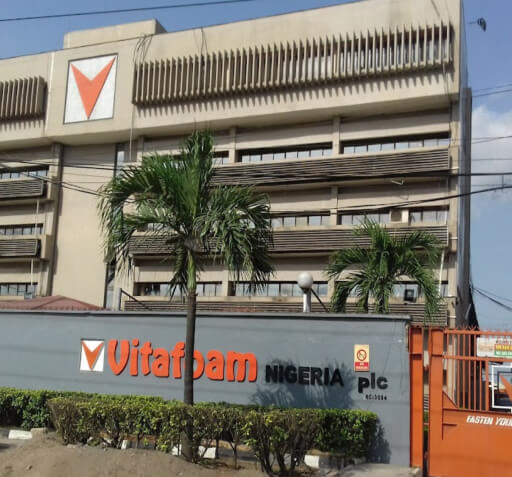 Vitafoam Nigeria Plc is the nation's leading manufacturer of flexible, reconstituted and rigid foam products.
It has the largest foam manufacturing and distribution network which facilitates just in time delivery of finished products throughout West African Sub region.
The company was incorporated in June 2010. The business of the company is to engage in the manufacture….
Vitapur Nigeria Limited is an insulation manufacturing company incorporated on 30th March 2009…
Vitaparts is a subsidiary of Vitafoam Nigeria Plc and the pioneer manufacturer of oil filters for automobiles…
Vitavisco Nigeria Limited is a manufacturing company incorporated on 25th May, 2012, as a joint venture…
Vono furniture Products limited was established in 2016 as fully owned subsidiary of Vitafoam Nig. Plc…
Vitafoam Sierra Leone Limited
Vitafoam Sierra Leone Limited was incorporated in August 2008 with its registered office…
Vitafoam Nigeria was incorporated on 4th August, 1962. The company's shares were held fifty percent each…
Notice is hereby given that the 61st Annual General Meeting of the members of Vitafoam Nigeria Plc will be held at NECA House, Hakeem Balogun Street, Alausa, Ikeja, Lagos.
Date: Thursday, March 2, 2023
Time: 10:00 am 
Details of the meeting agenda, proxy eligibility and selection, important things to note and the Audited Group Financial Result for the Year Ended September 30, 2022 can be found HERE